Life is better in color. Music, photography, and art allow humankind the ability to communicate through movement, sound, and imagery. See where your creativity can take you!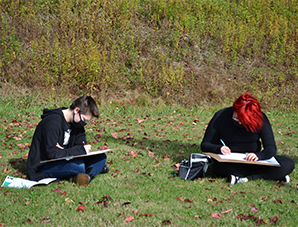 Creativity abounds at our school. Here are some of the ways our students develop musically:
Sr. High Concert Choir

Show Choir

Sr. High Performance Band

Marching Band

Steel Appeal

Jazz Band

Majorettes

Music Theory

Show Choir
Art & Industrial Technology
We also provide hands-on opportunities for our students to exercise their creativity.
Digital Photography

Drawing & Painting

Adobe InDesign & Photoshop

Crafts

Sculpture

Advanced Art

Movie Making & Multimedia

Drafting

Wood Working